By the time students reach the fourth grade, they have mastered the basics of phonics and decoding and are starting to dig deeper into understanding what they're reading. It's a great time to introduce learning strategies that will help them be lifelong readers. Here are a dozen ways to boost fourth grade reading comprehension.
1. Color-code your thinking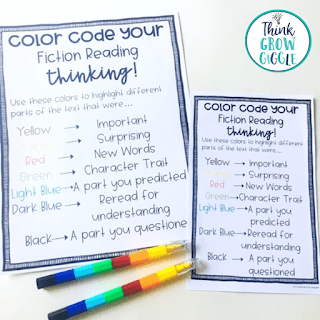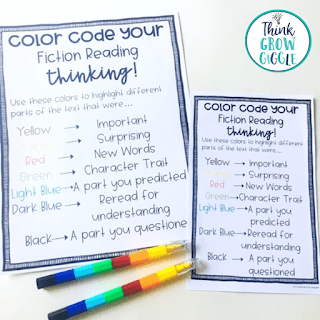 Taking notes and highlighting reading passages with color can help students differentiate, retain, and transfer knowledge as well as pay attention to critical information for meaningful learning. Teach your students to use colors to highlight passages as they read to help them identify features such as main idea, details and vocabulary words. Or use different colors to mark different sections of a graphic organizer.
Learn more: Think, Grow, Giggle
2. Try think-alouds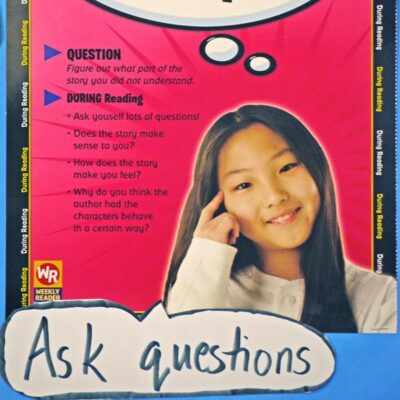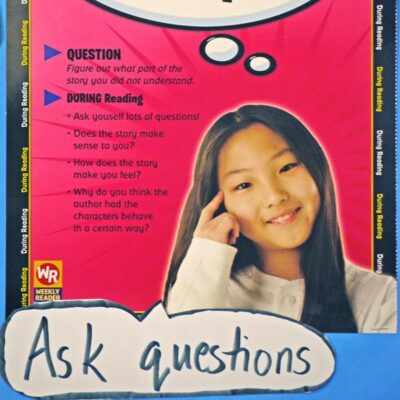 Another way to improve fourth grade comprehension is through think-alouds. While reading a text to students, share the questions and answers that are going through your mind. For example, "How does the story make you feel?"
Learn more: The Balanced Literacy Diet
3. Watch a story-elements rap video
You know how they say setting learning to music helps improve retention? Well, with this story-elements rap video, kids will find themselves chanting the chorus long after they watch it. And if rap's not your thing, check out this list of Our Favorite YouTube Videos for Teaching Story Elements.
4. Play a round of reading comprehension Jenga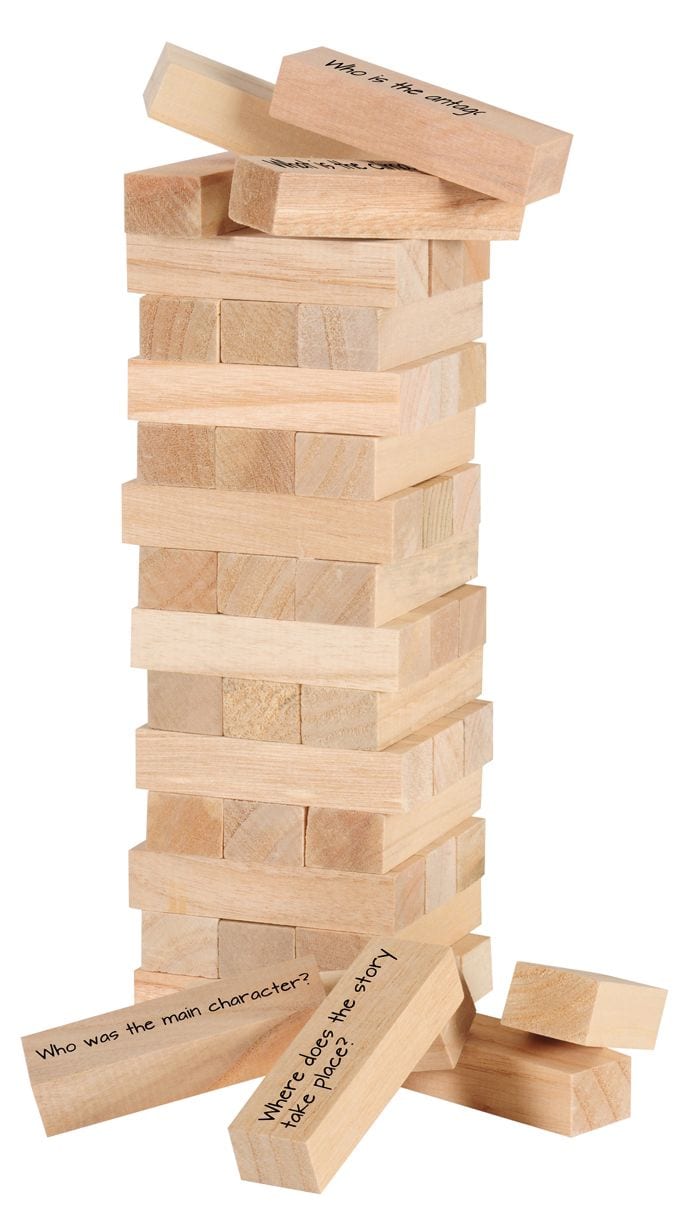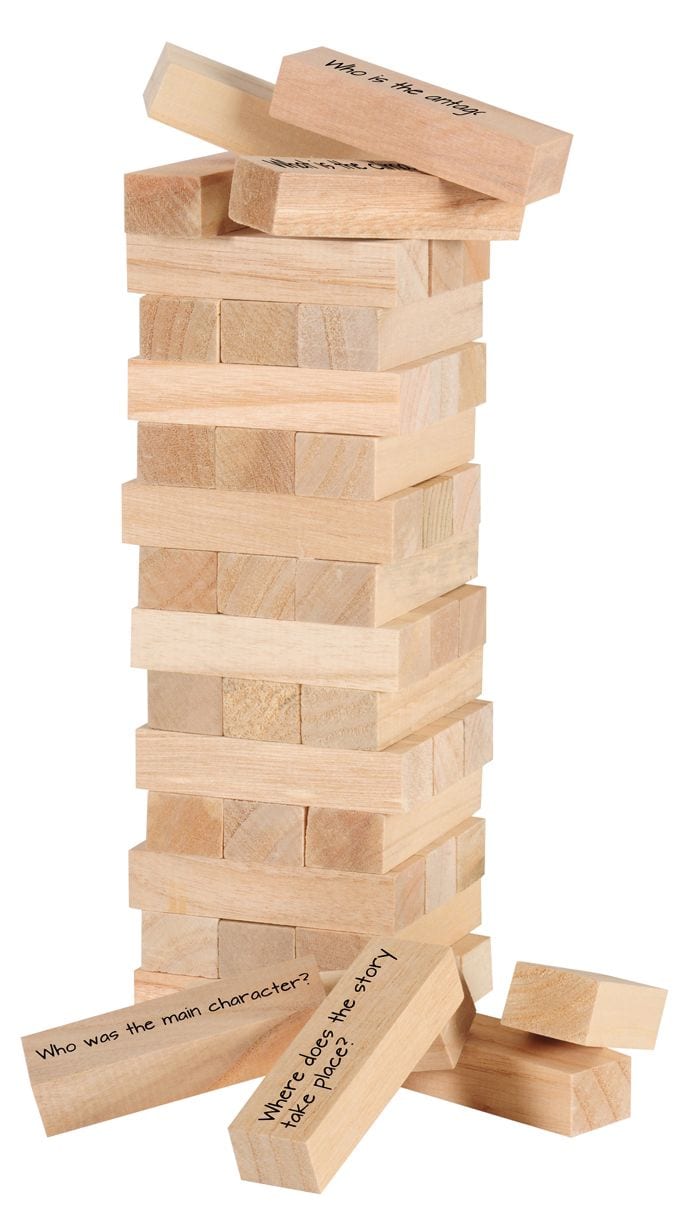 Who doesn't love a rousing game of Jenga? The careful strategy in picking just the right block … the rush of successfully pulling out a block … the loud crash of the whole tower tumbling down! This classroom version is not only a blast, it helps boost reading comprehension skills. Score a used Jenga set at a garage sale or thrift store, then download this huge collection of fiction and nonfiction reading comprehension questions from Elementary Assessments.
Learn more: Remedia Publications
5. Beef up vocabulary skills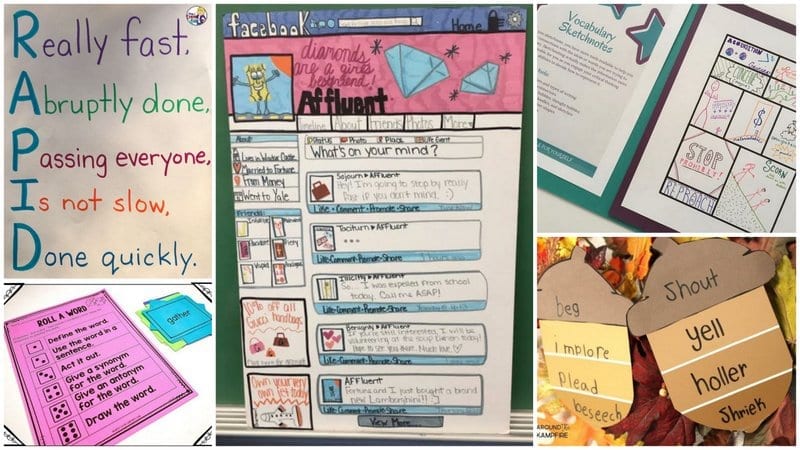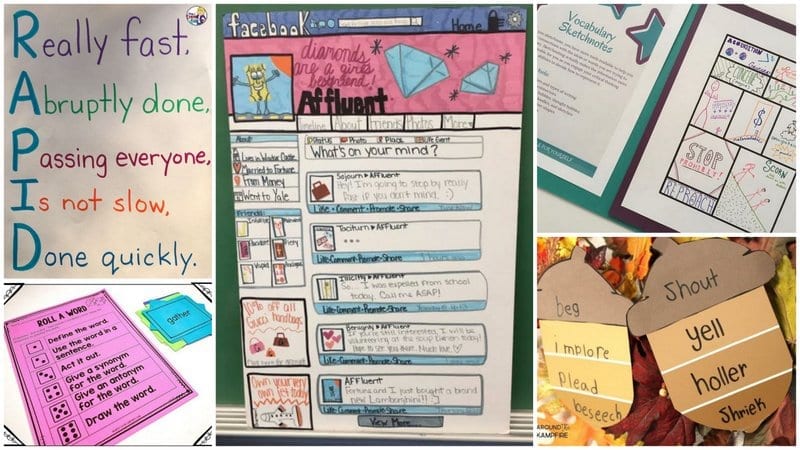 The more words a student knows, the greater their access to complex reading passages. Practice vocabulary skills in a fun way with these 20 Meaningful Vocabulary Activities. Draw vocabulary Sketchnotes, play Vocabulary Jeopardy, join the Million Dollar Word Club, and more.
6. Practice using context clues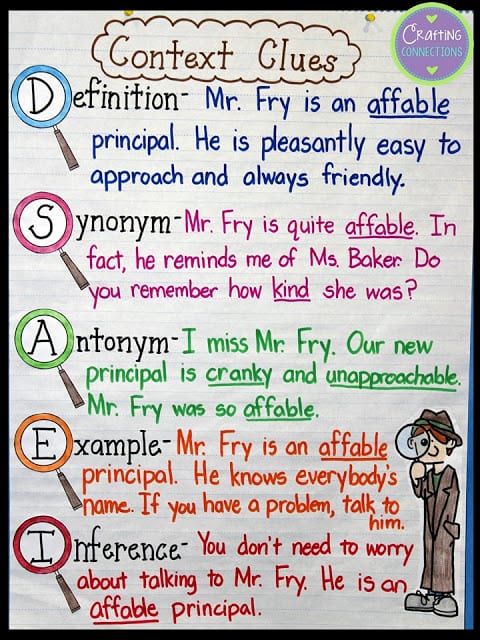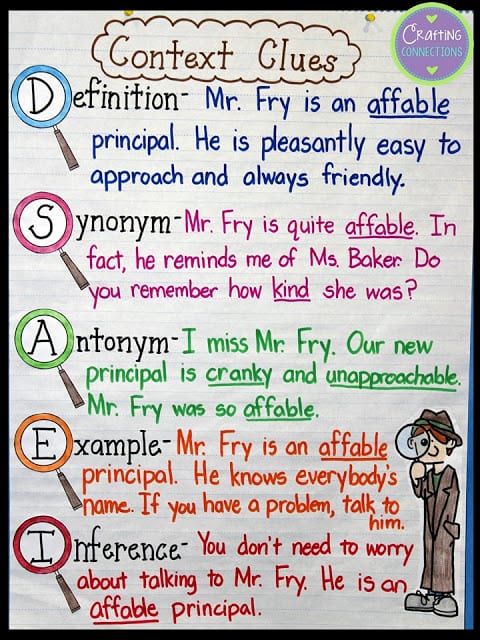 Image source: Crafting Connections
It is vitally important for all students to be able to use context clues to determine the definitions of unknown words. This poster and lesson plan from Crafting Connections will give your students the strategies they need to be a word detective.
7. Find creative ways to respond to reading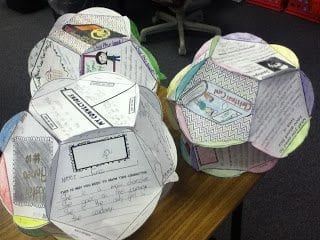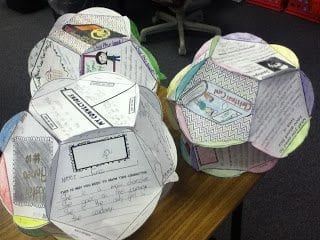 Image source: An Educator's Life
Gone are the days of the dreaded, old-fashioned, stand-in-front-of-the-class and read your boring book report. How about making a mint-tin book report? Or a book report cake? Or a mobile made from a clothes hanger or a paper bag book report? These are just a few of the Creative Ways Kids Can Respond to Books we've rounded up to get your students excited about reading.
8. Learn about close-reading strategies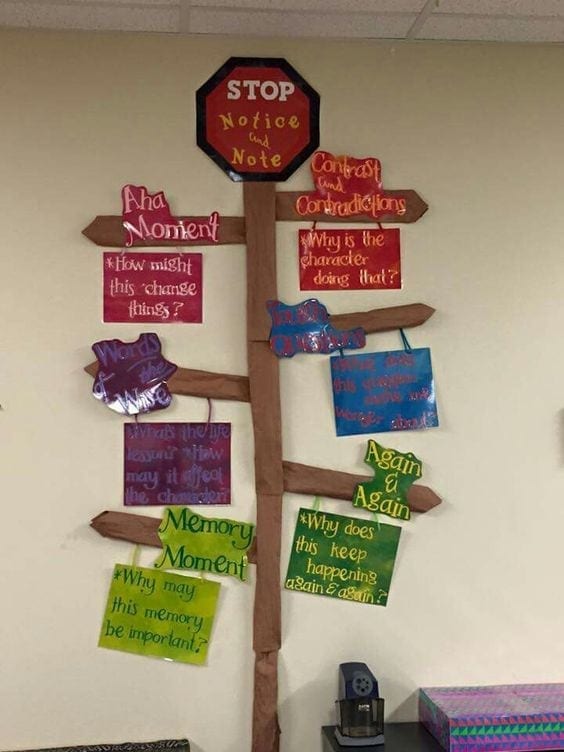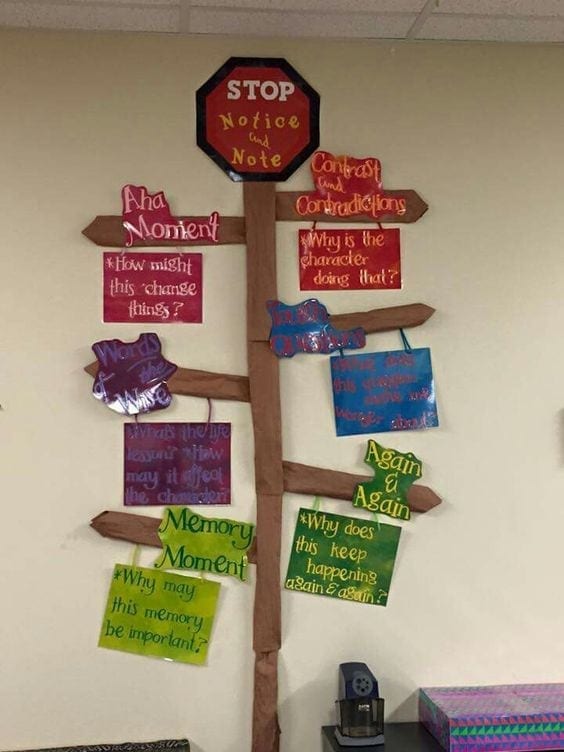 Image source: D Lu on Pinterest
Close reading is defined as "an intensive analysis of a text in order to come to terms with what it says, how it says it, and what it means." And research shows that teaching students how to close-read helps them become better readers. The trick is spicing it up so that students apply close-reading skills without getting bored. Here are Innovative Teacher Ideas for Teaching Close Reading.
9. Create anchor charts together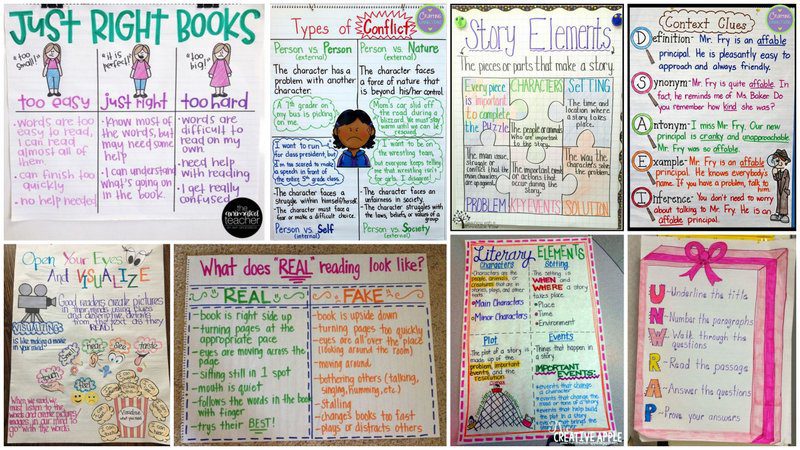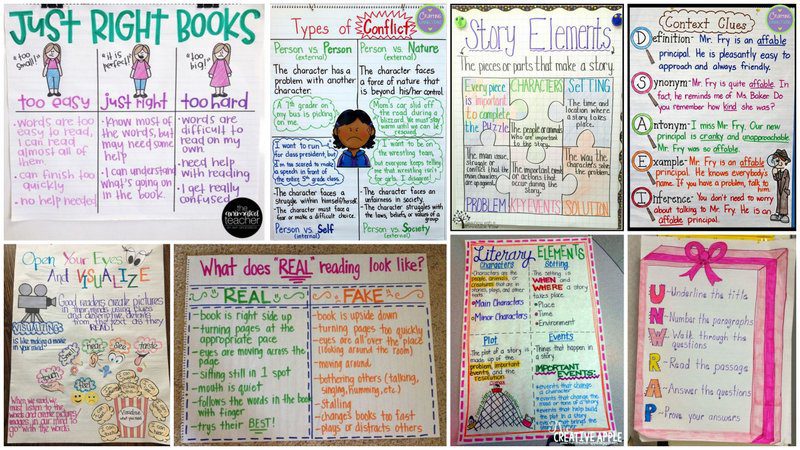 From marking a text to visualizing to understanding a character's journey, we've got the fourth grade reading comprehension anchor charts for you! Choose from dozens of colorful samples for you to build along with your students during direct instruction time.
10. Introduce figurative language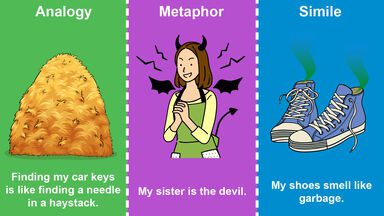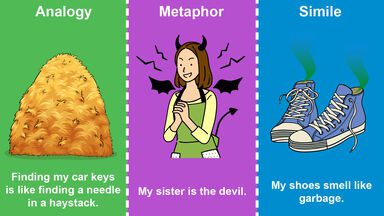 Image source: YourDictionary.com
Figurative language—things like metaphors, similes, and onomatopoeia—make reading more colorful and interesting. Understanding figurative language is a complex literacy skill that will stretch your students' understanding. Center your lessons around these fantastic figurative language anchor charts.
11. Focus on theme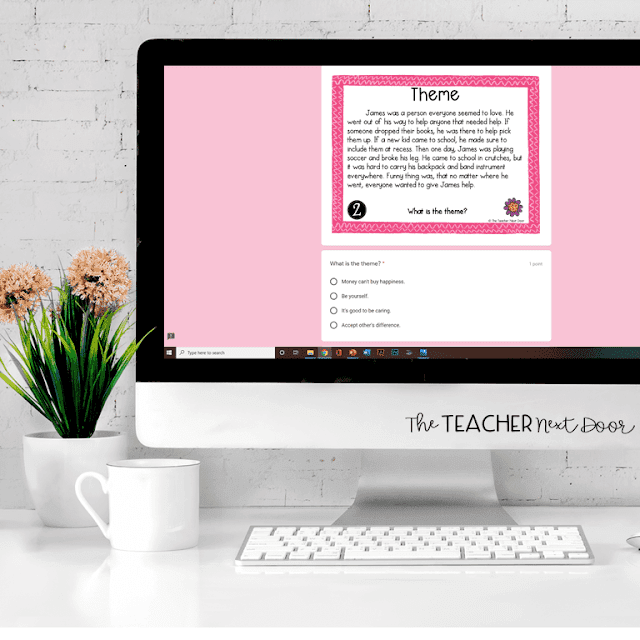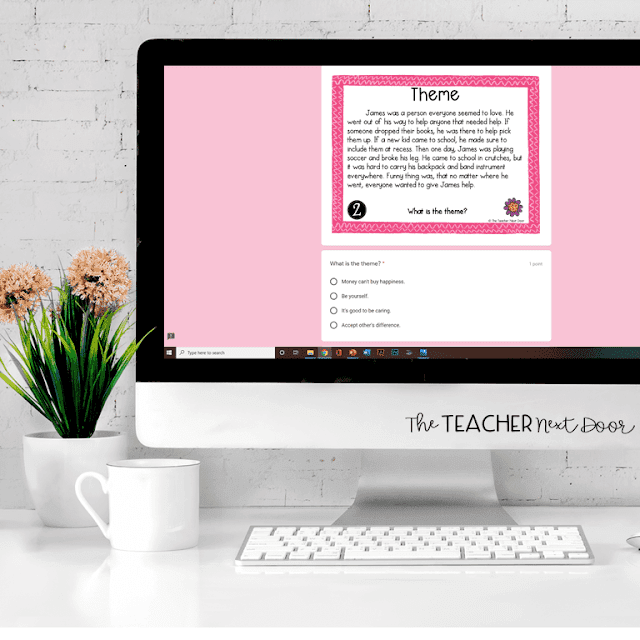 Image source: Upper Elementary Snapshots
To fully explore theme, students must be able to understand what they read and then extract ideas from the text. Here are essential tips for teaching theme in language arts.
12. Read between the lines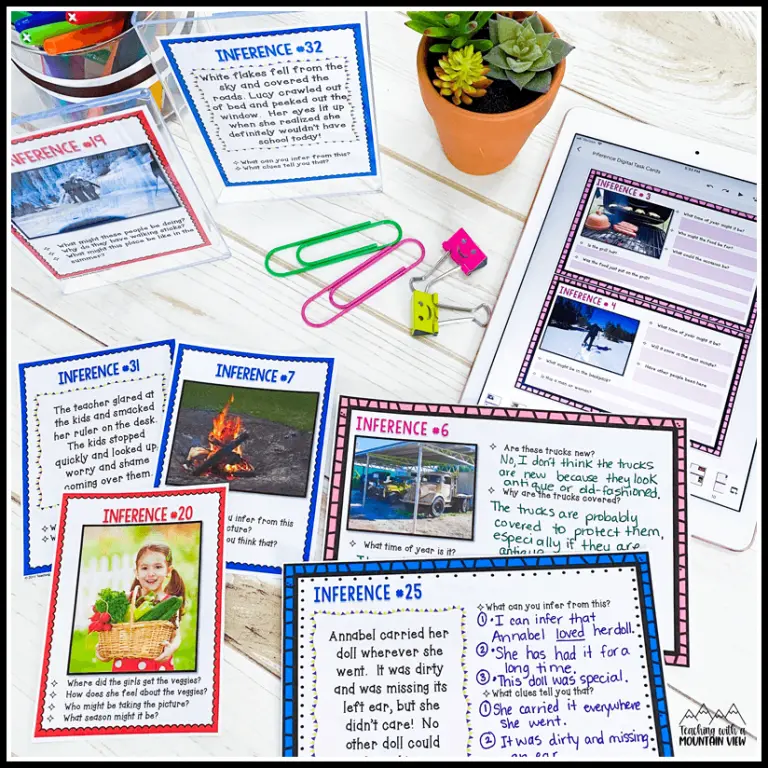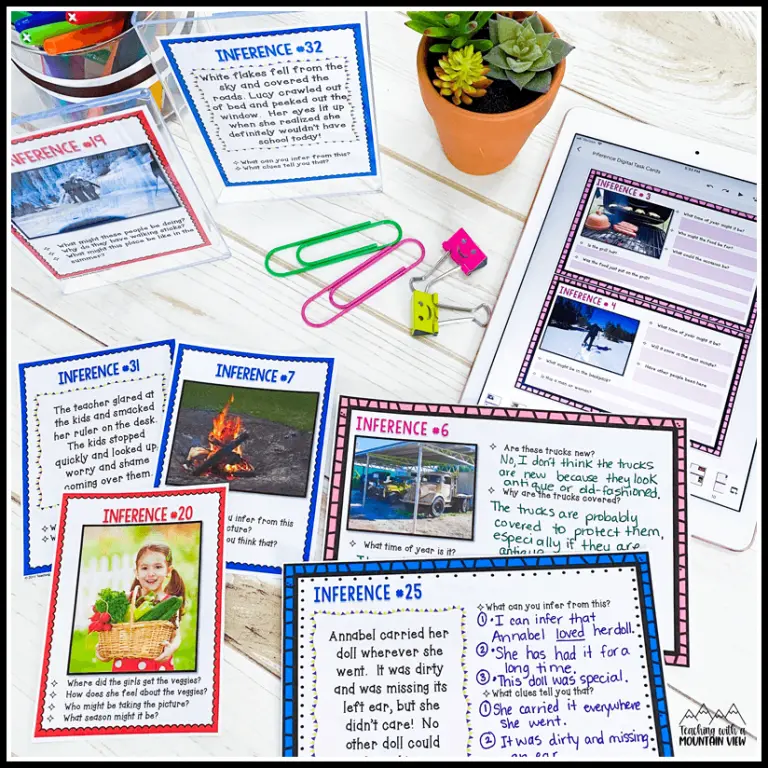 Learning to make inferences is a key literacy skill and something all good readers do. When students pause while they are reading to ask questions and make connections, it strengthens their comprehension. For more on this topic, visit Teaching With a Mountain View.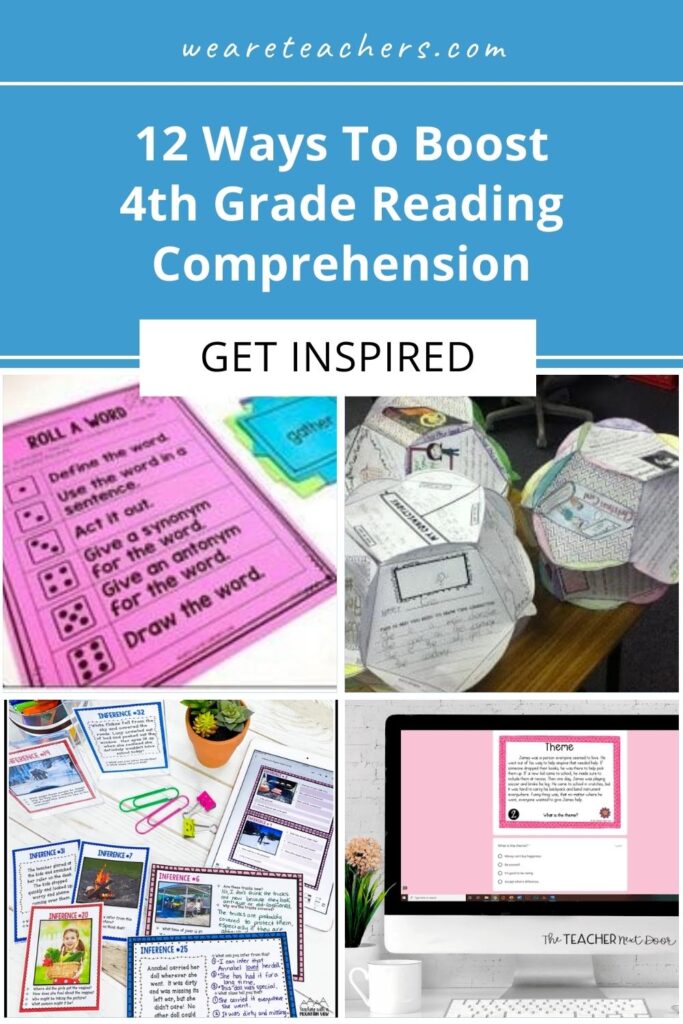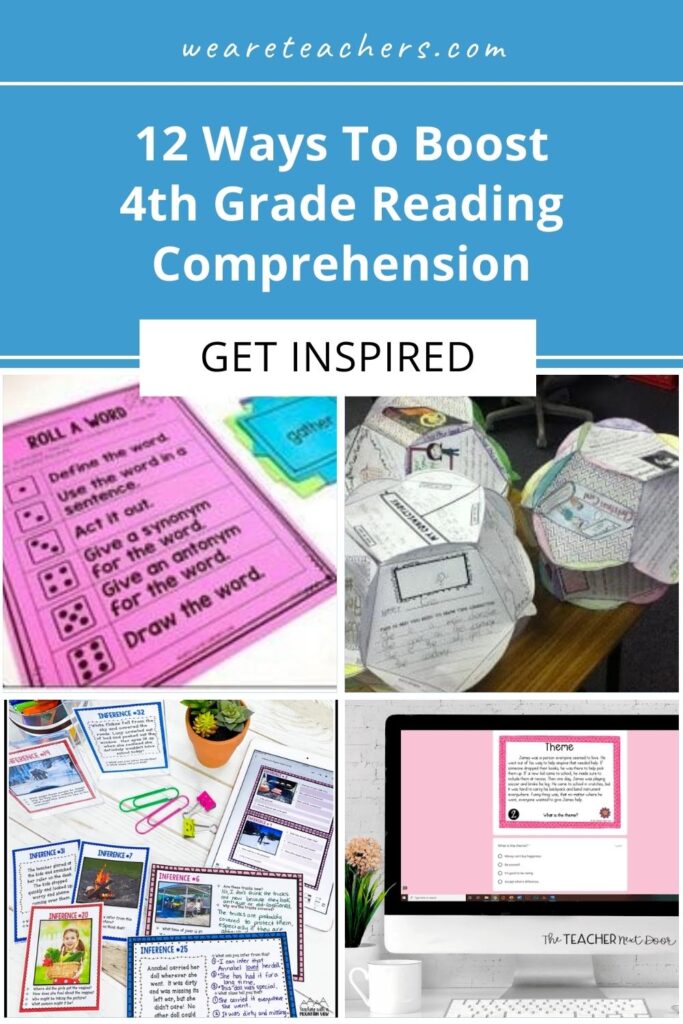 ,